---
---
UFP Replacement Trailing Arm 3,750 lb with DB-35 Disc Brakes and Vault Hybrid Lubrication System #U43130
This replacement trailing arm works with all Trailer Buddy-UFP 3750lb. capacity torsion axles.  Mounts easily to the desired position by splines that allow for ride height adjustment.  The complete assembly is ready to be bolted on to existing torsion axle with mounting bolt (included). Complete with DB-35 series Disc Brake Rotor and Caliper.
Features:
Trailing arm, rotor, and caliper are zinc plated for superior corrosion protection

9 3/4" diameter DB-35 Rotor (Tapered)
Standard UFP Aluminum DB-35 Caliper

VAULT maintenance-free hybrid oil hub, requires no maintenance and is completely sealed
Tooth and groove or spline attaches easily to any 3,750 lb UFP Torsion axle
Mounting bolt, nut, and washer are included
Tapered spindle size is 1 3/8" x 1 1/16"
Bearings and seal are pre-packed with VAULT Hybrid Oil

68149 Inner Bearing and 44649 Outer Bearing
1.68 ID Seal

VAULT hub cap seals the hub and maintains slight pressure in hub
UFP Torsion Axle end unit trailing arm with VAULT Hybrid oil pre-packed with DB-35 Series Disc Brakes
---
Perfect bolt on replacement
Perfect fit for my 2013 Ranger Z520c dual axle trailer
Great replacement
About 45 minutes to get the old unit off and less that 15 minutes to install the new one! Works perfect and worth every penny. Buying the individual parts for the repair would have been very close to the cost of this unit not to mention the added time to assemble it and the Vault system is considered the best on the market.
Trailer locks up in reverse
Used the entire assembly. Was a pain to install but after 3 hours got old one off . 30-45 minutes to install new. Customer service was fantastic thanks Luis! Hint mark spleen notches before you get started!
Perfect
Exact fit for my 2019 Basscat trailer
I didn't purchase this item
I didn't purchase this item.
Great replacement
This item works great. It was a little more money but way easier then sourcing all the correct bearings and having to pack them correctly.
Vault DB35
Ordered online and arrived within 6 days(California to Central Florida). Box had two holes but the hub assembly was undamaged. Bolted right up and wheel was on within 20 minutes. Best price I could find online!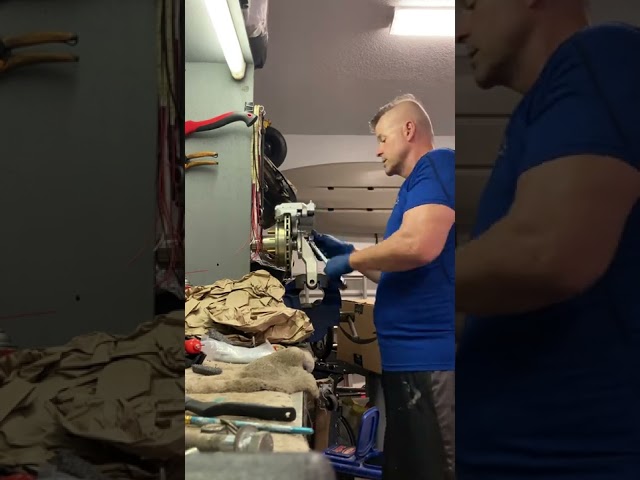 worth every hundreds of dollars
yes, they were expensive.
yes, expensive, compared to other competitors. But they were a dream to work with. Texas Gulf Coast is a nightmare on boat trailers. Wheels would not even turn due to the corrosion, Somehow I managed to cut the whole rusted mess off the splined spindles. Exhausting work to say the least. I opted on this supplier as I knew cheaper products would just give me additional headaches I did not need. These assemblies slid right on and spinning one nut on each and I was ready to go fishing. In this instance I feel that the customer got MORE than he paid for.